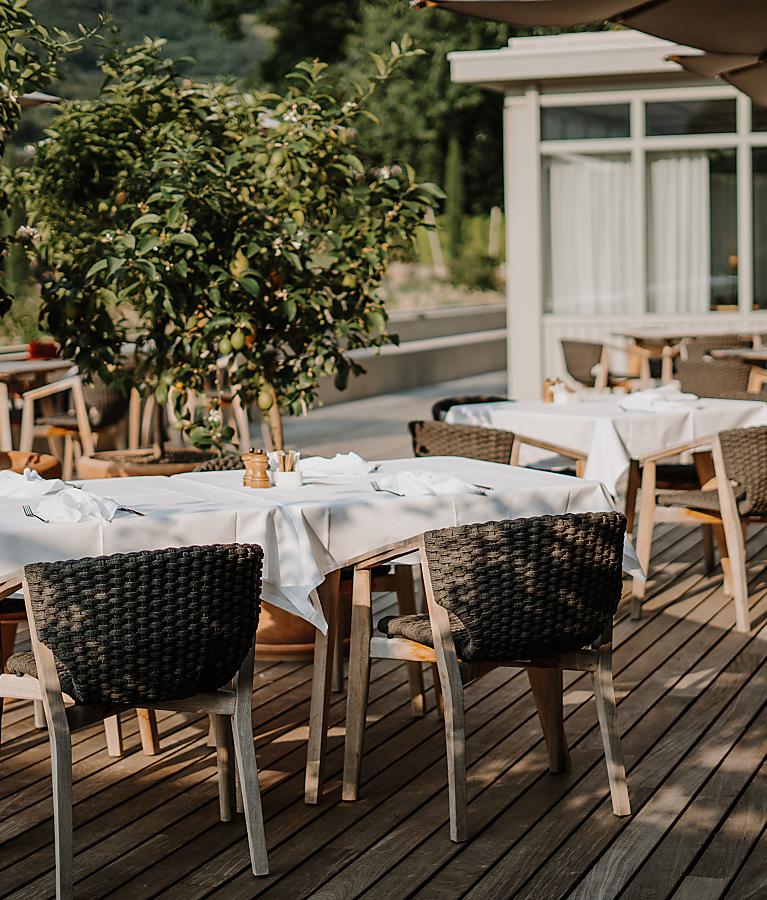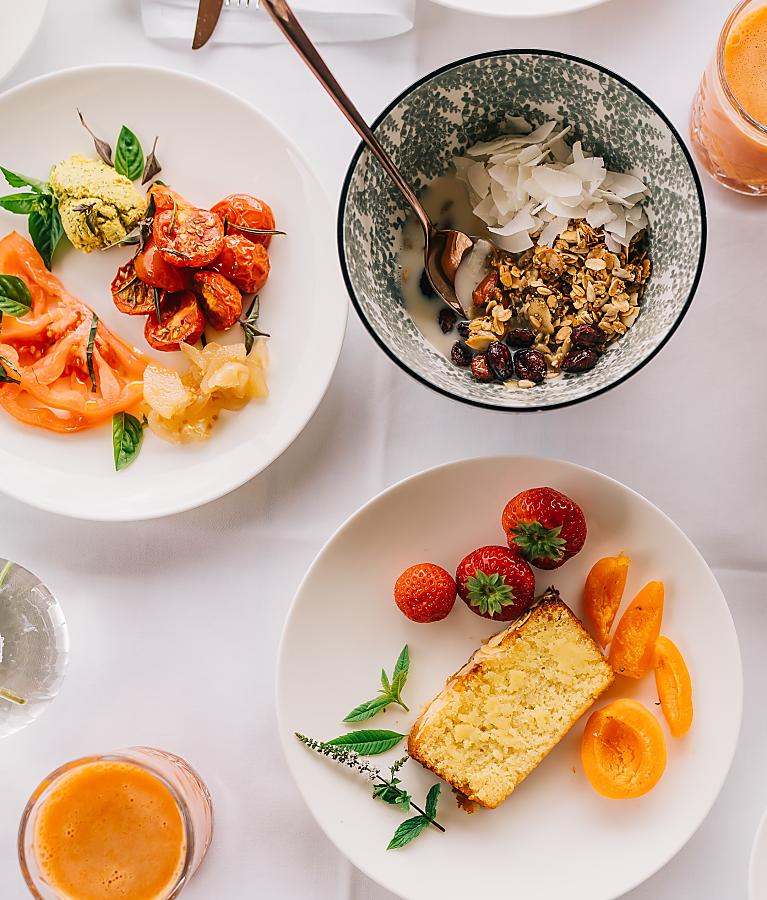 Our morning tastes homemade.
BREAKFAST AT ITS BEST
Or as we call it: Breakfresh... or Cakefresh, Wafflefresh, everythingfresh! Every day from 7.30 to 11.00 a.m. a wonderful mix of buffet and treats served fresh to the table awaits you. Homemade chocolate spread, pancakes with mascarpone cream, banana chocolate bread, a hearty quiche - what have our breakfast team conjured up today?

BUFFET WITH MAINLY REGIONAL ORGANIC PRODUCTS

EGG DISHES, PANCAKES AND WAFFLES PREPARED À LA MINUTE

ALL KINDS OF VEGAN AND VEGETARIAN ALTERNATIVES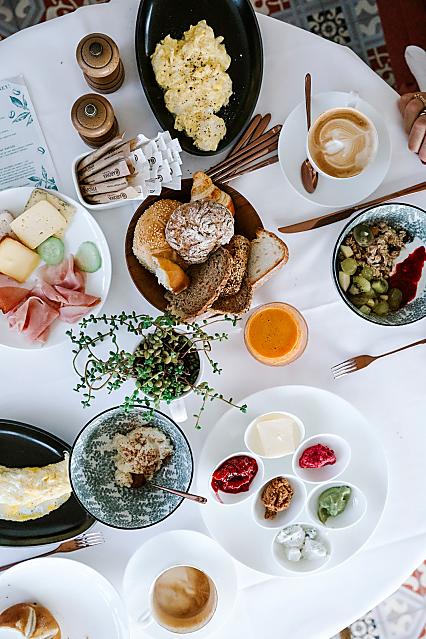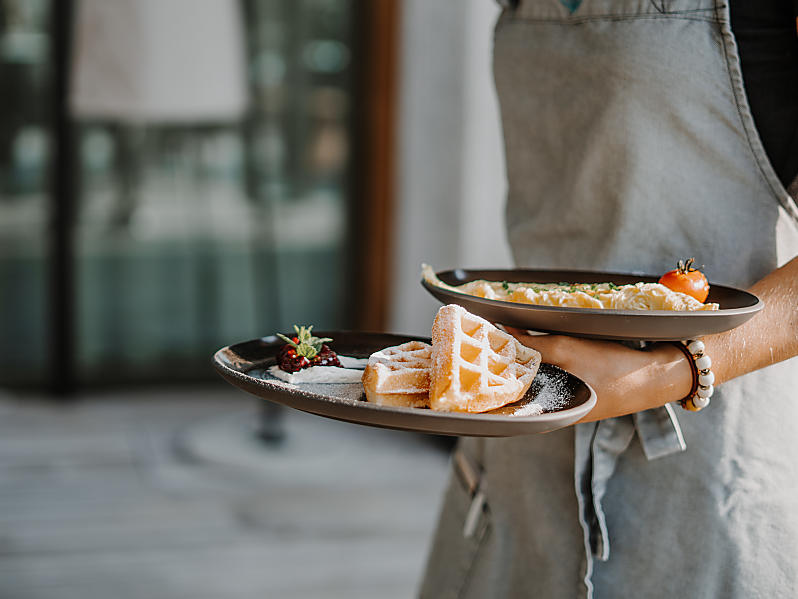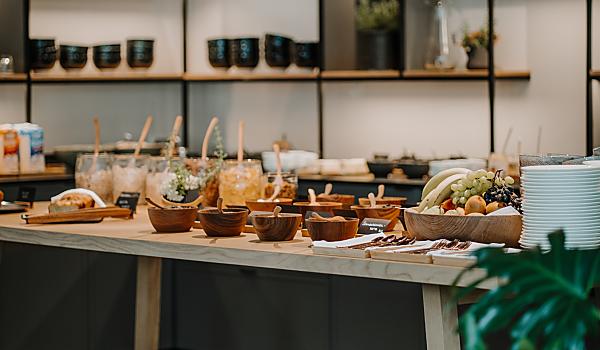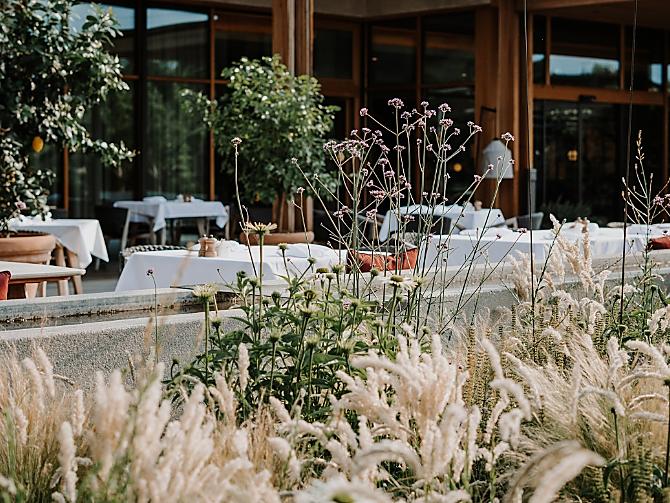 BREAKFAST? WE LOVE TO BREAKSLOW!
The motto is to take it easy. Whether you're an early bird or a morning grump - we adapt to your rhythm. At half past seven, the aroma of freshly brewed coffee entices the first guests to leave their beds. Off they go to the breakfast room with its summit views, onto the sunny veranda or out into the nature.
Late risers can find their favourite spot and enjoy organic delicacies until eleven o'clock to sweeten their start of the day. The ingredients come from farmers, dairies and bee-keepers in the region, because regional tastes the best.
BREAKFAST IN MERAN? HERE WE GO!
Not an overnight guest at VillaVerde but looking for a special breakfast spot in Meran? Our homemade pick-me-ups are too delicious not to share! Just make a reservation and give everything a try. And why not add a spa day and a leisurely swim after brunch?
VillaVerde breakfast until 11.00 am: € 35,00 per person
Reservations: +39 0473 861600