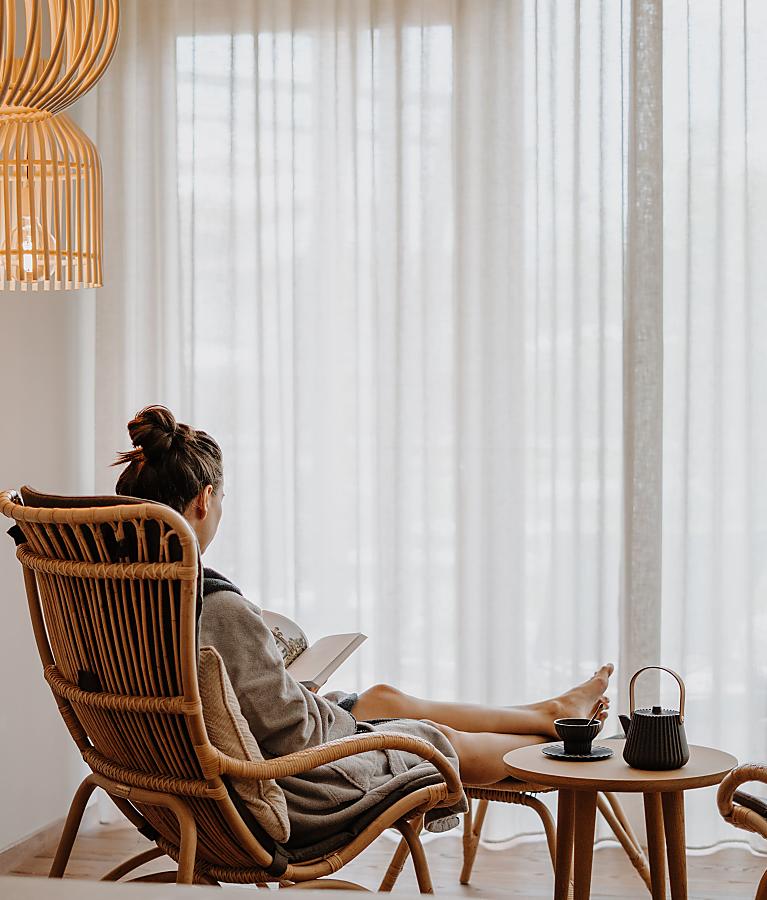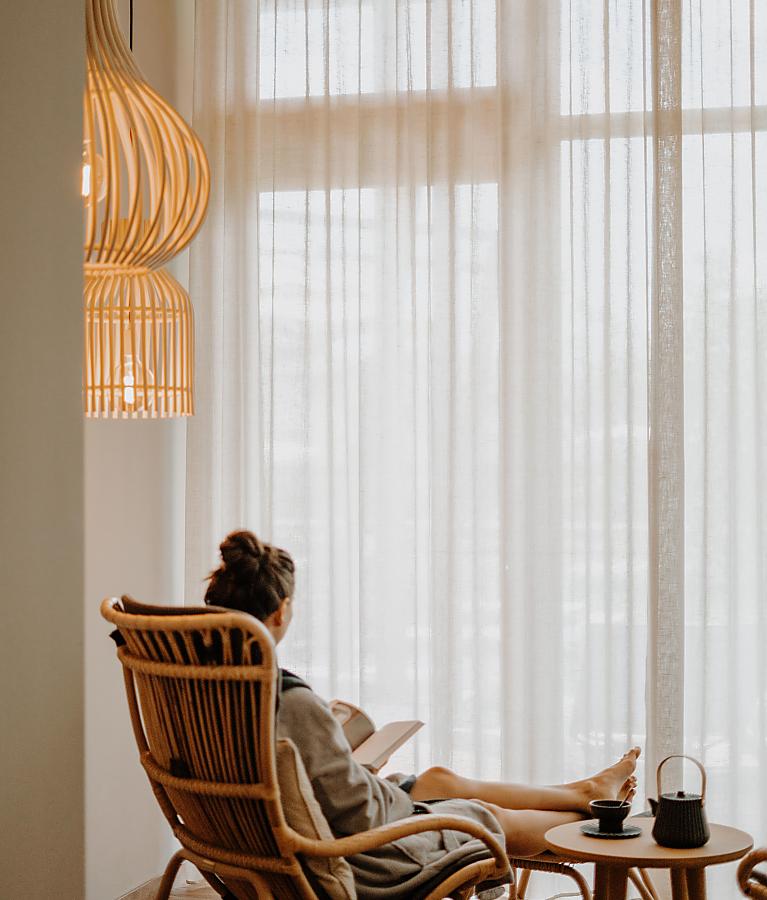 The level of relaxation rises
HOLIDAY FEELING FROM HEAD TO TOE
Stress level down, relaxation up: We make you much happier.
NATURAL WELLNESS IN ALGUND NEAR MERAN
Typical wellness? No way! We don't do full-time holiday programmes and let you write your own travel diary. Dive into the mountain world from the edge of the pool. Dive with the dragonflies. Sweat away the daily grind. Or have yourself spruced up with the best organic natural cosmetics. Well, how does that sound?
One click & holiday bliss
Wellness has never been so green