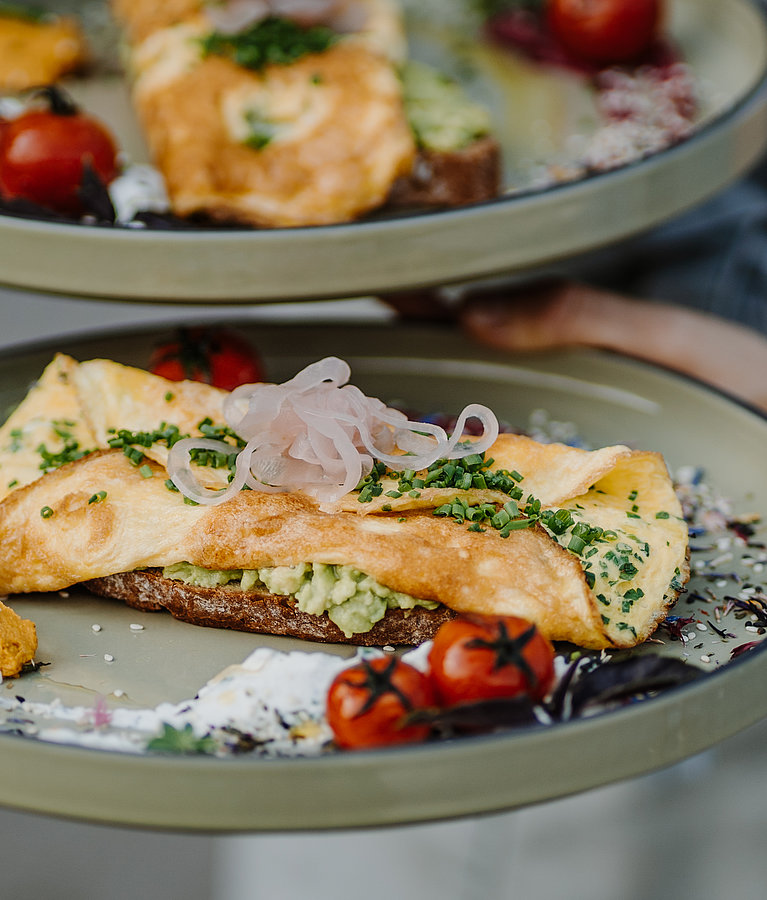 PERSPECTIVES FOR THE PALATE
VillaVerde is something to be seen and tasted.
THE SPECIAL FOOD & BREAKFAST SPOT IN MERANO
We think that a holiday should offer you a maximum of freedom. We will spoil you with the best (even late) breakfast in Merano, with cakes in the coffee house and delicious thirst quenchers. Apart from that, you decide for yourself which culinary holiday memories you want collect. From an Italian trattoria to a South Tyrolean inn to a Michelin-starred restaurant. Or perhaps a cosy cooking evening in the apartment?
One click & holiday bliss
For satisfaction that comes from within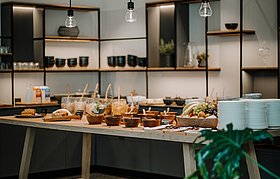 IN THE MORNING
Late riser breakfast until 11:00 am
BUFFET & PICK-ME-UPS À LA CARTE
Our own chocolate spread, fluffy pancakes, golden yeast plait and all kinds of toppings for the muesli bowl - all fresh, all homemade.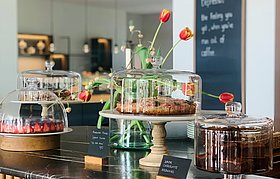 IN THE AFTERNOON
Cake and coffee house feeling
HAD SOMETHING SWEET TODAY?
In the afternoon, Judith's wonderful cake creations and sweet classics from grandma's recipe book put smiles on everyone's face at the coffee house.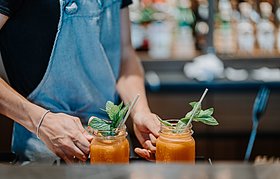 ALWAYS WORKS
It's aperitivo o'clock!
CHEERS TO THE HOLIDAYS
Fruity apricot spritz, refreshing Hugo and fine wine: On the terrace, the veranda and in the fireplace room guests chat, drink and enjoy themselves.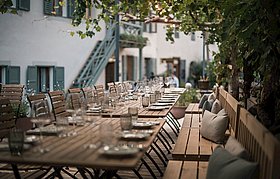 IN THE EVENING
Dine around or stay at home
YOUR EVENING, YOUR DECISION
We give you the freedom to take a trip through the top restaurants in the area or to conjure up a homemade menu in the apartment.