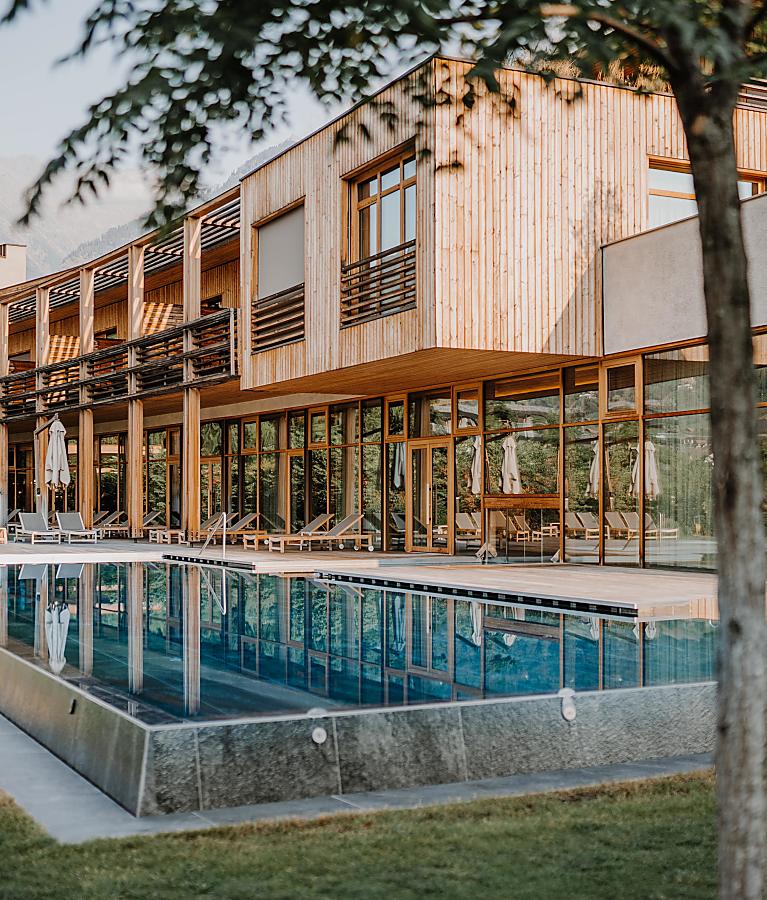 BEING DIFFERENT IS WONDERFUL
A home for individualists who like to determine their own happiness.
THE SOMEWHAT DIFFERENT APARTHOTEL IN ALGUND NEAR MERANO
Wellness hotel? Pleasure holiday? Yoga retreat? We don't really fit in any of those boxes. That's why we simply make our own. And fill it with ancient treasures and all kinds of moments of happiness. And that's exactly what you will experience at our aparthotel between Merano and Algund. In the coffee house, for example. In the natural bathing pond surrounded by greenery. In your apartment with kitchenette or at a dine around in our favourite restaurants.
One click & holiday bliss
Holidays, so wonderfully uncomplicated
WHAT A PLACE