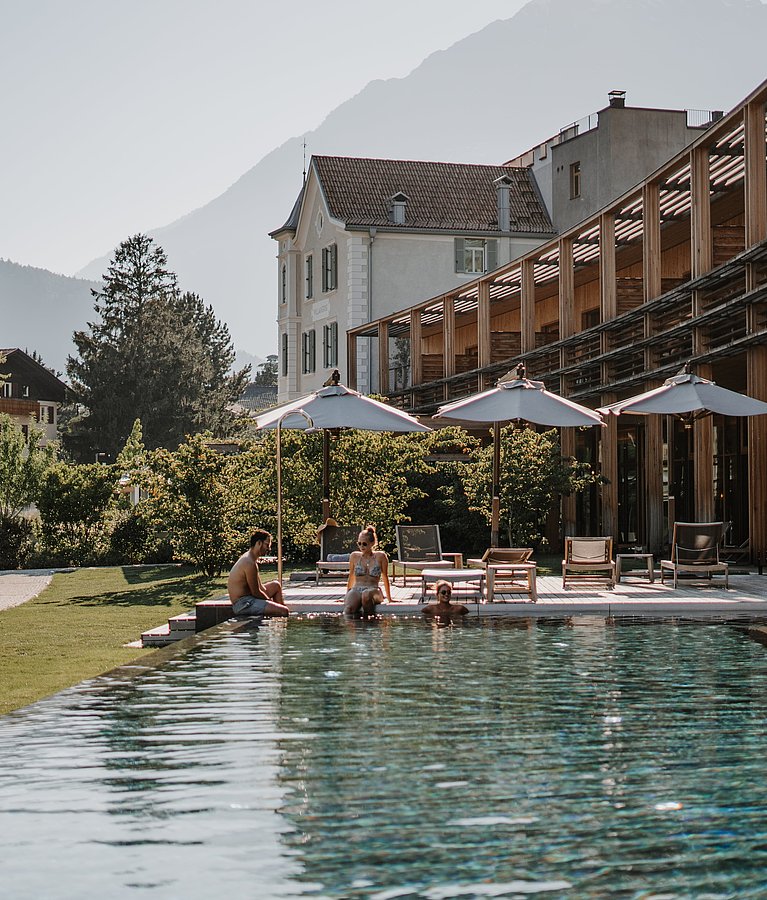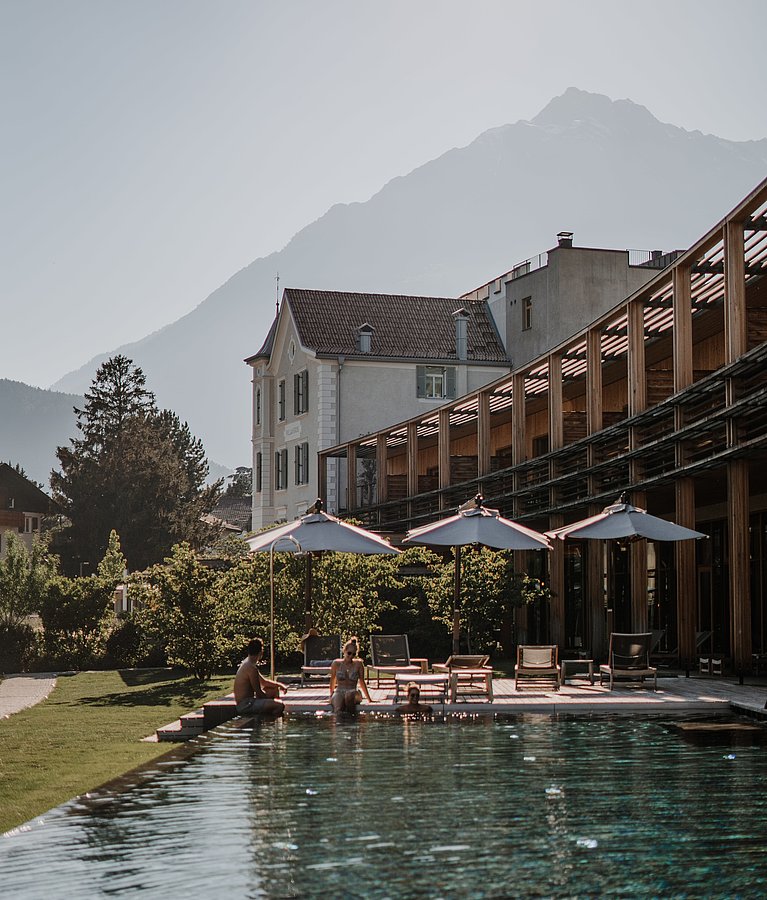 The poolside of life.
LENGTH TIMES WIDTH - PURE PLEASURE.
At VillaVerde we like to swim against the flow. In our loooong outdoor pool, for example. Here you can dive in indoors and arrive outdoors. Or the other way round. The salt water is heated to between 29 to 32 °C all year round. But our bathing pond holds its own next to the pool - after all, it is natural and wonderfully clean.

REFRESHING NATURAL SWIMMING POND WITH WOODEN JETTY

20 METRE LONG OUTDOOR SALT WATER POOL

A GREEN PARADISE WITH SUN LOUNGERS AND MOUNTAIN VIEWS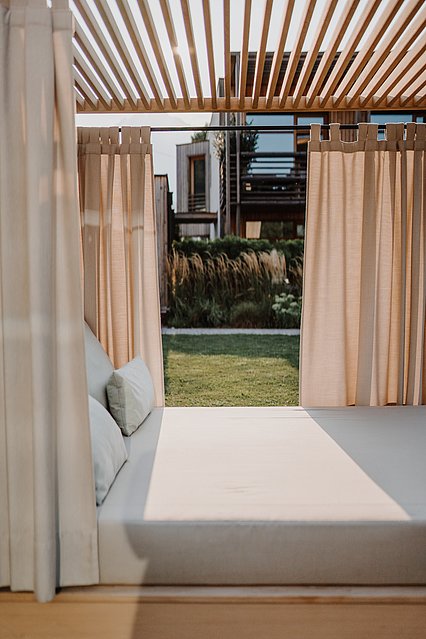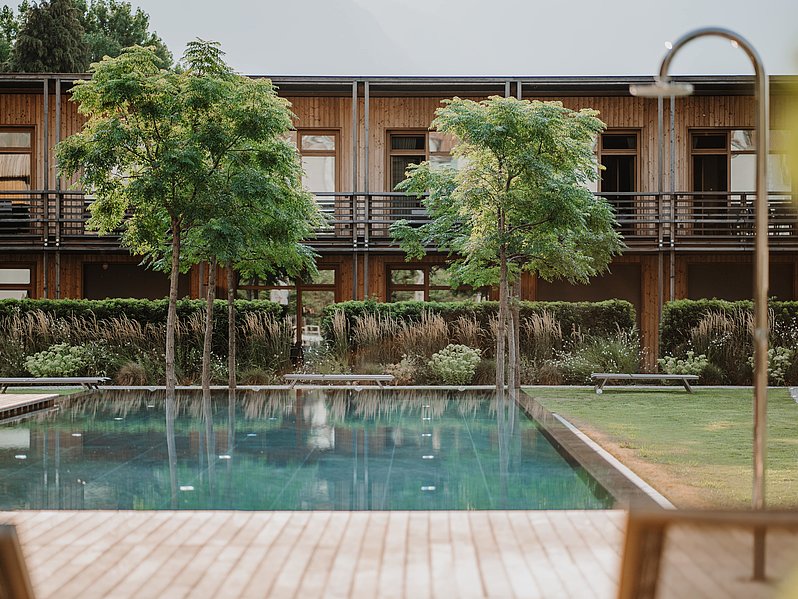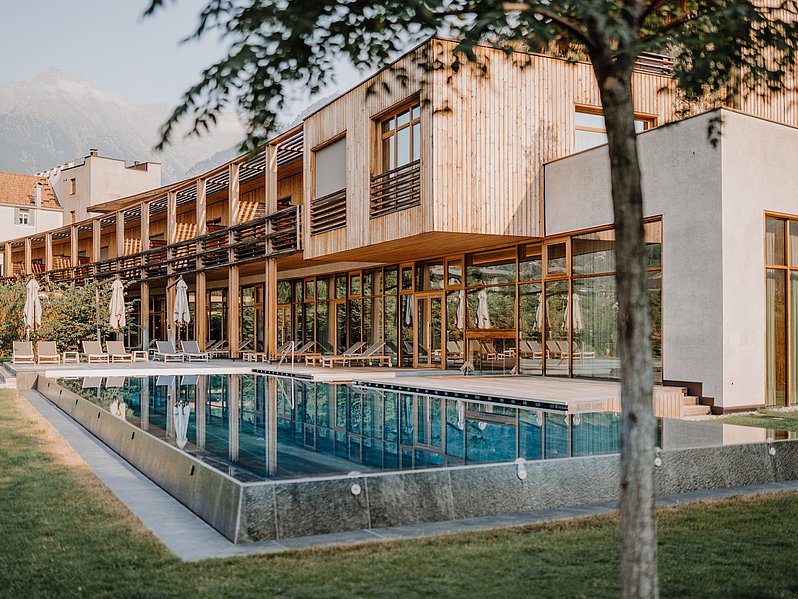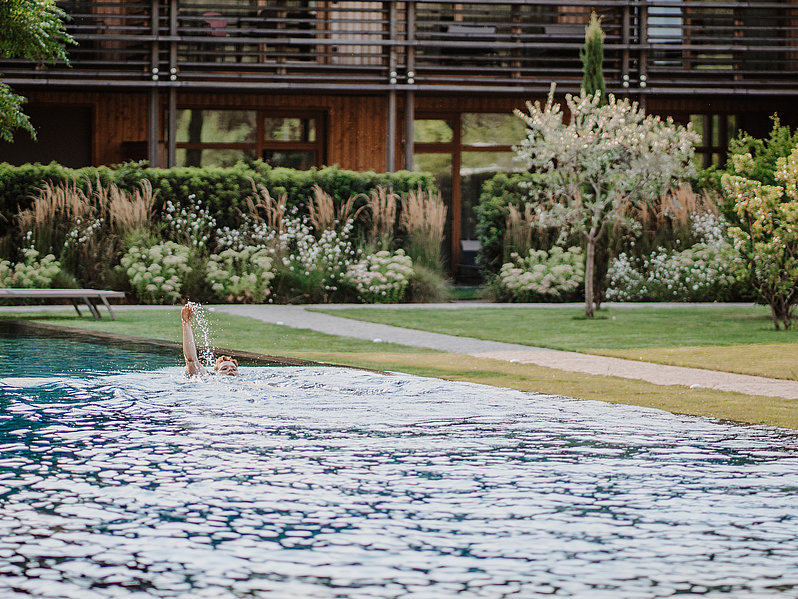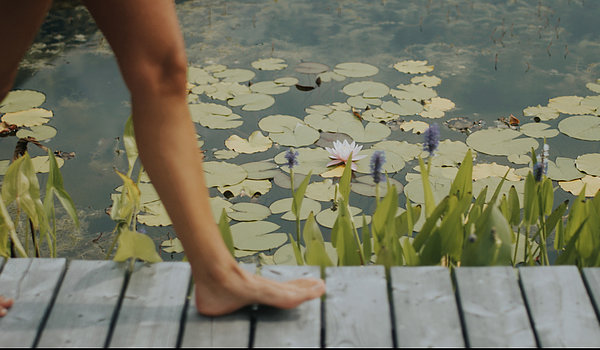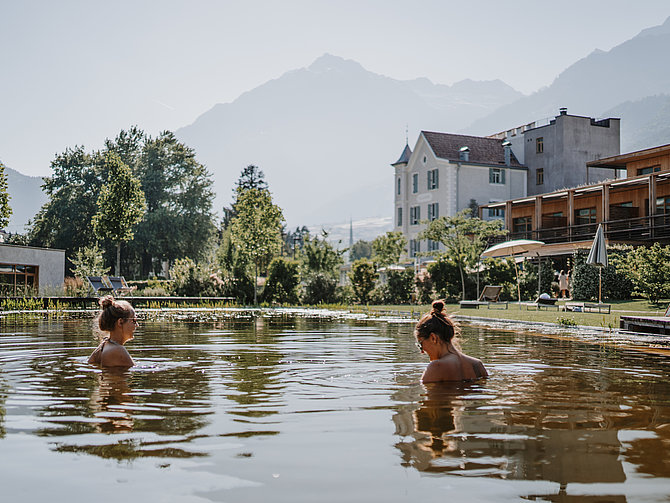 BETWEEN WATER LILIES AND DRAGONFLIES
Sit on the wooden jetty, let your legs dangle in the water of the bathing pond and watch the dragonflies buzz over the water lilies. Then dive into the cool water and swim away your stress. One thing is certain: Here you not only crawl towards the South Tyrolean peaks, but also towards the feeling of happiness.
EVERYTHING BLOOMS IN THE PARK
The two pools are surrounded by our large park, which invites you to sunbathe, breathe in the fresh air and listen to chirping birds in one of its many cosy spots. Here you can walk barefoot through the grass, maybe read a book in the shade of the trees - or at least try to, as the peak panorama will probably always draw your eyes away.