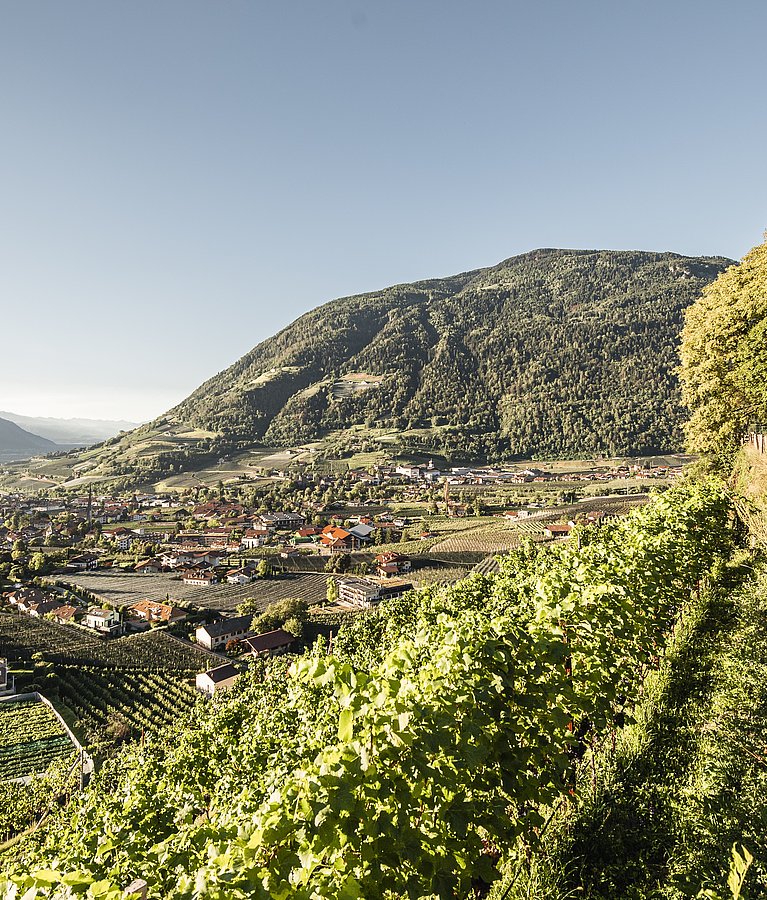 A location designed to inspire
BETWEEN A NATURE EXPERIENCE AND AN URBAN STROLL
Palm trees and mountain summits? Spa and night-life? What doesn't really sound like it could be harmonious actually unites around our aparthotel in Algund near Merano, even more charmingly than in any other place. We are located in a village far away from the hustle and bustle, and yet you can reach the lively centre of Meran in minutes by bus or by taking a leisurely walk along the Algund Waalweg.

CENTRE OF MERAN: 1.8 KILOMETERS

CENTRE OF BOZEN: 30 KILOMETERS

VALLEY STATION MERAN 2000: 6 KILOMETERS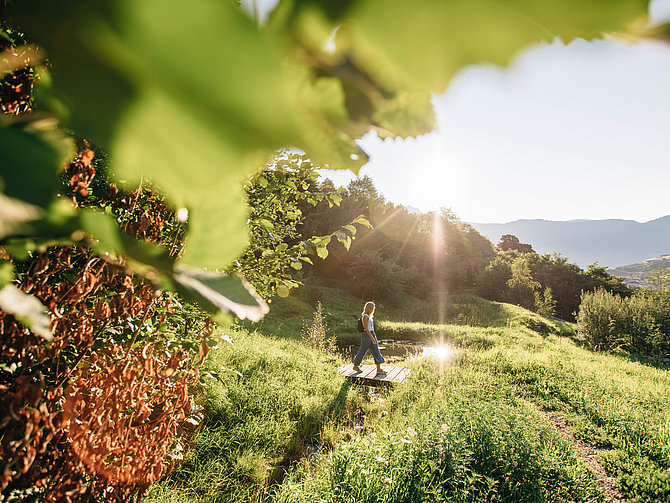 VillaVerde is located exactly on the border between the garden village of Algund and the spa town of Meran. Here, the best of these two worlds is practically at your feet. The village centre of Algund, as well as the Algunder Waalweg and the Tappeinerweg are only a short walk away. With the retro basket lift, you can float up to a lofty 1,550 metres in altitude in no time. But you can also reach the lively city centre of Meran in a few minutes by bus, which stops right outside the front door. If you want, you can also rent an e-bike and cruise off to the spa town.
A PLEASURE CRUISE VILLAVERDE STYLE
You are always welcome here. Be it on four wheels, on rails or through the air. We will show you the fastest route from everyday life to your time-out.