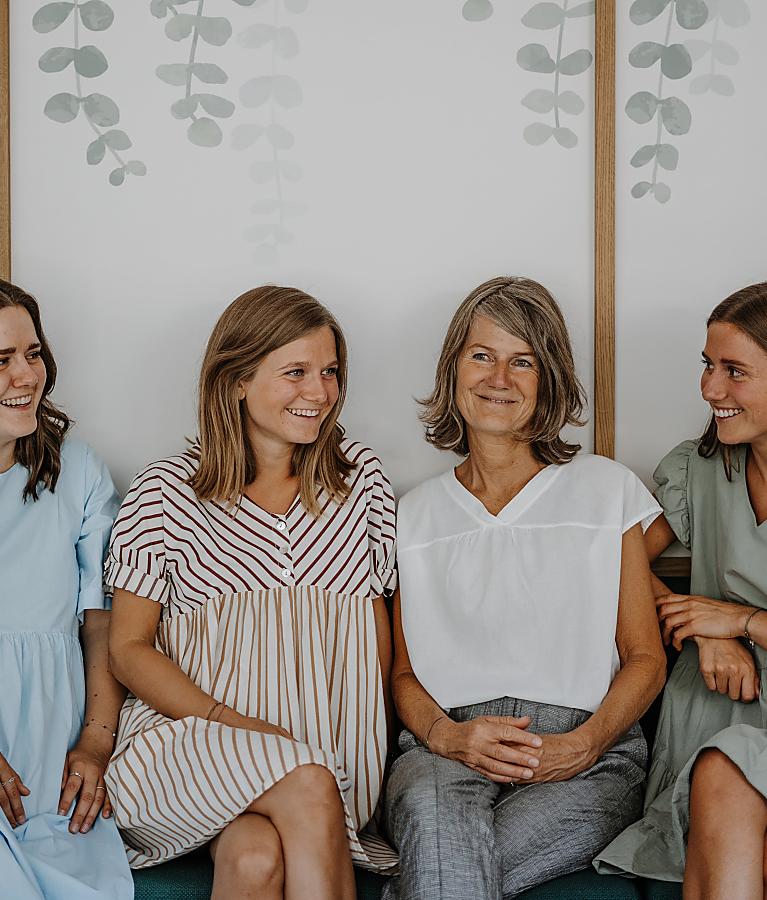 Happy is he who makes others happy.
A GUEST OF HEIDI, JUDITH, PAULA AND LEA
We are different. A little less adapted to the mainstream. A little closer to nature. A little bit more crazy about the details. Our vision? We want you to be enthusiastic guests who feel at home from the very first second and don't want to leave VillaVerde. Together with our team, we work hard every day to make your visit a moment of happiness. A favourite memory. And maybe even an insider tip for good friends.

AUTHENTIC, CHARMING, PERSONAL: FAMILIAR HAS GOT FLAIR

WONDERFULLY UNCOMPLICATED: NO PROGRAMME, LOTS OF FREEDOM

MANAGED WITH FRESH IDEAS, A YOUNG CHARM AND LOTS OF HEART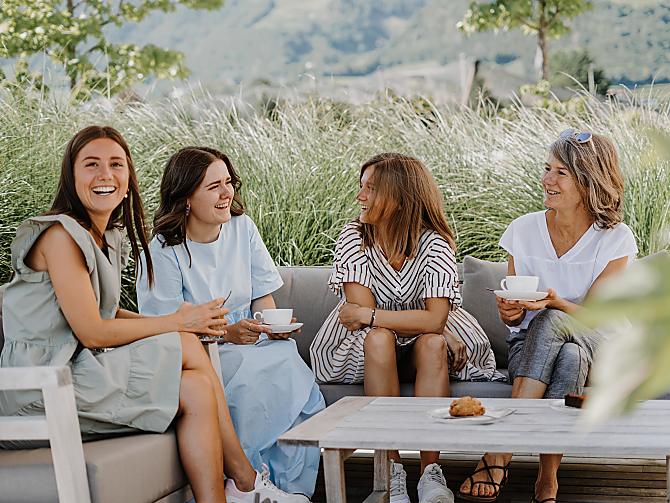 FOR FREEDOM-LOVING AESTHETES
Anyone who has ever been to VillaVerde knows: Personality and lightness belong here just like the colour green. There is no programme, no menu, no frills. But all the more possibilities, a lot of freedom, warm encounters and countless charming places.
Your apartment is well thought out, right down to the smallest corner, and furnished with high-quality fabrics and natural materials. Antique treasures from flea markets and antique fairs can be found in the coffee house, the fireplace room and the villa - even on the last day of your holiday, there will still be plenty of things to discover.