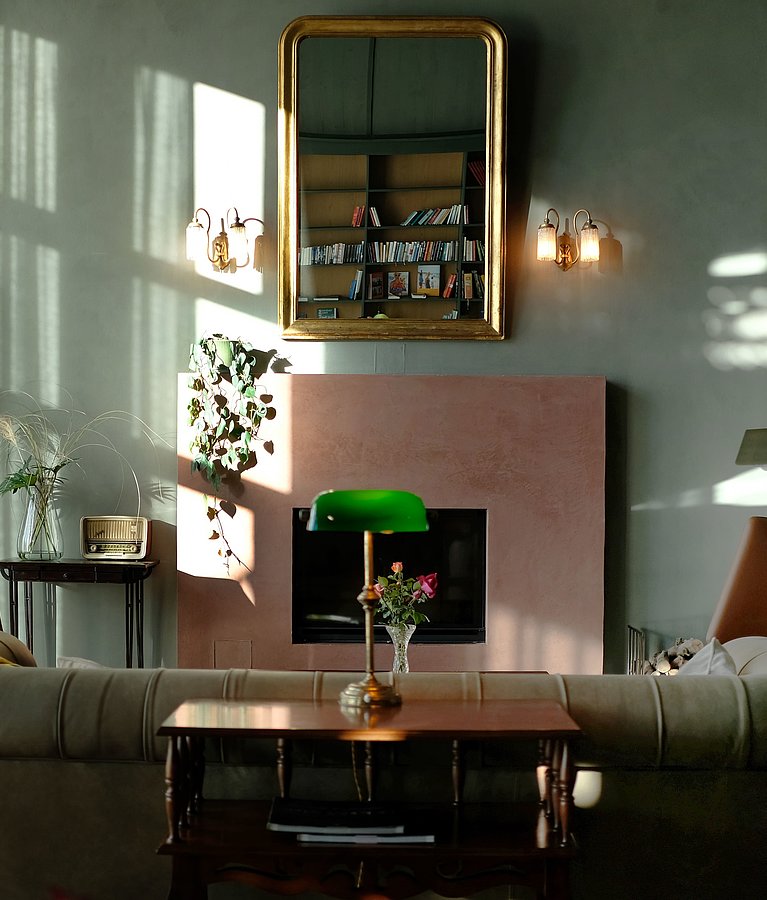 Preserving the old, daring the new.
A SOFT SPOT FOR THE BEAUTIFUL THINGS
VillaVerde is the work of creative minds and creates a stylish connection from the past to the present. The buildings, arranged in the shape of an arena, enclose the park with its natural bathing pond, outdoor pool and herb garden. Each place exudes its own individual charm: the coffee house, the fireside lounge, the villa, the veranda, the terrace and, of course, your own four holiday walls.

MODERN AND NOSTALGIA IN HARMONY

VINTAGE EYE-CATCHERS AND ANTIQUES FROM ALL OVER THE WORLD

HANDMADE FURNITURE AND HIGH QUALITY FABRICS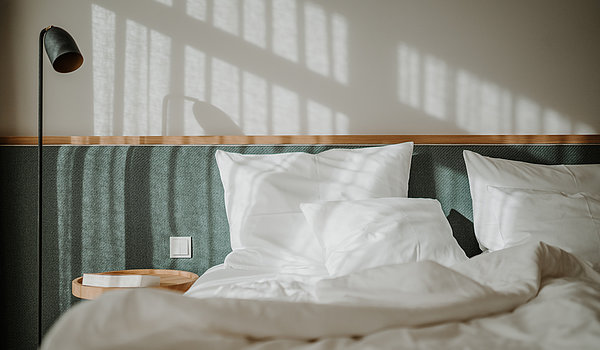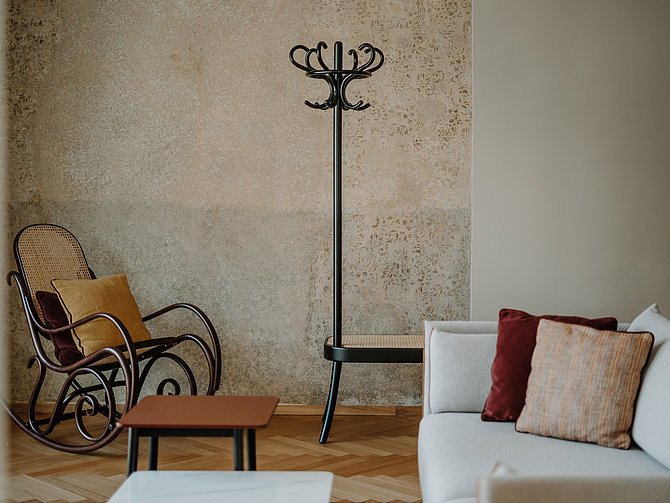 NOT AN OFF-THE-PEG HOLIDAY
In addition to all the new things, the loving charm of the former "Villa Lemberg" was to be preserved and continued in the modern new building. We went in search of unique accents from northern Italy to Paris. We found what we were looking for at flea markets, antique shops and little shops that keep old secrets. With the treasures that we found, we want to create a living and holiday feeling where nothing is off-the-peg.
From the pillows to the plates to the soap, we planned everything down to the smallest detail.
Drawing on a lot of experience and with a deep respect for the history of the house, the interior architect and designer Christina von Berg and her team from Studio Biquadra created an aesthetic connection between the villa and the new building - bringing the beautiful old days into the light of the present.