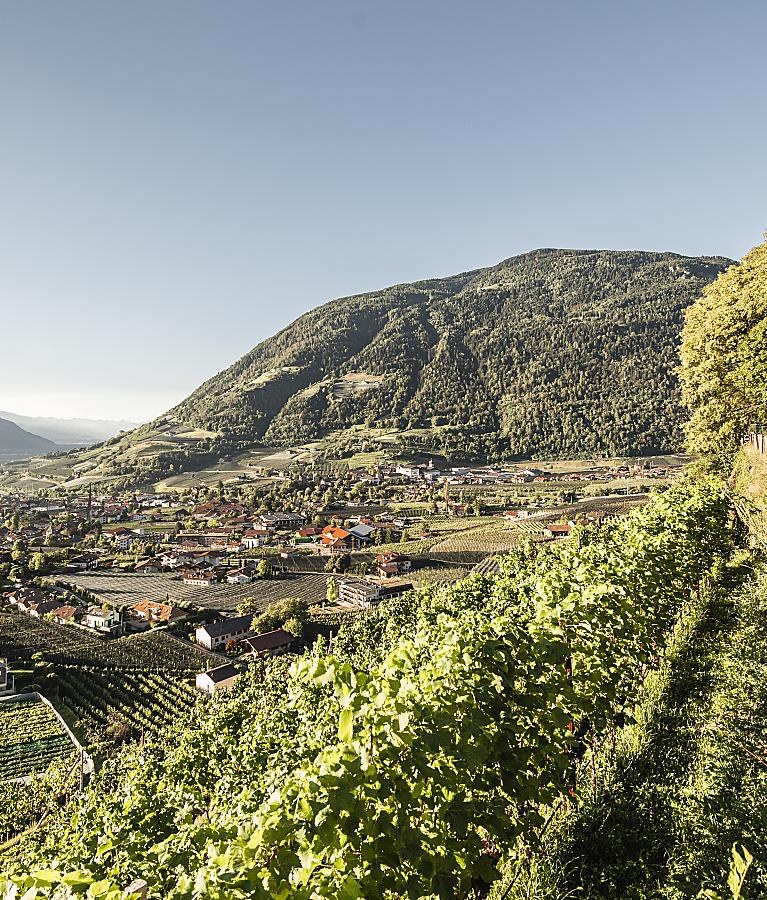 FROM PALM TRESS TO PISTES
How about this: today Waalweg, tomorrow high mountains and the day after tomorrow spa promenade? In addition to countless walking and hiking trails between 300 and 3,000 metres in altitude, you can also set off on two wheels - along an old Roman road or up to the next alpine pasture. A full-time activity programme? Not our thing! Rather, do YOUR thing!

ON THE ALGUNDER WAALWEG TO MERAN

(E)BIKE TOURS AT EVERY ALTITUDE

PICTURE BOOK VIEWS IN THE TEXELGRUPPE NATURE PARK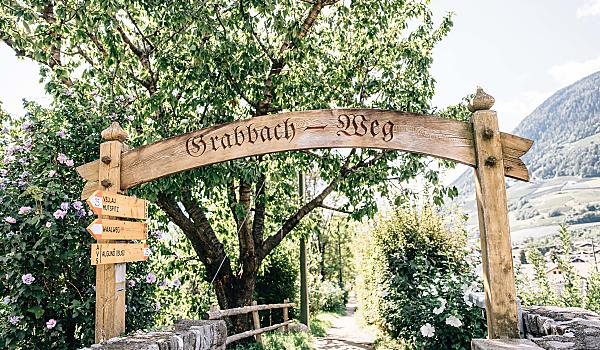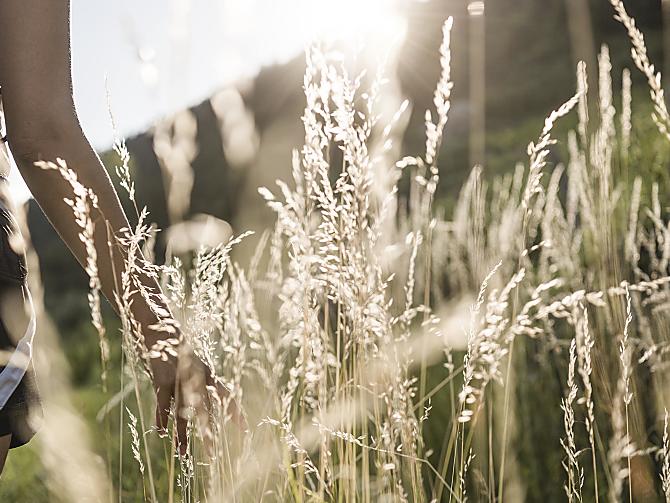 A RIVER RUNS THROUGH IT...
the river Waal that is. Sometimes splashing, sometimes gurgling, sometimes rushing and sometimes roaring, it tells of times gone by. Today, the narrow paths along these ancient irrigation channels are popular walking trails. And just above VillaVerde runs by far the most beautiful of its kind: the Algunder Waalweg. It crosses the gentle vineyards and orchards and connects seamlessly with the famous Tappeinerweg at Meran. From VillaVerde you can reach the Algunder Waalweg in just 25 minutes by foot.
With the retro chairlift to up to lofty heights
FROM ALGUND TO THE ALPINE PASTURES IN NO TIME AT ALL
From Algund you can comfortably float through the vineyards and forests to Vellau with the single chair lift. From there, the nostalgic retro basket lift takes you directly to the Leiter Alm at 1,550 metres above sea level. Once you have reached the top, a stop at the popular alpine hut is well worth it - as is a scenic hike along the Meran high trail.